Karpenisi
---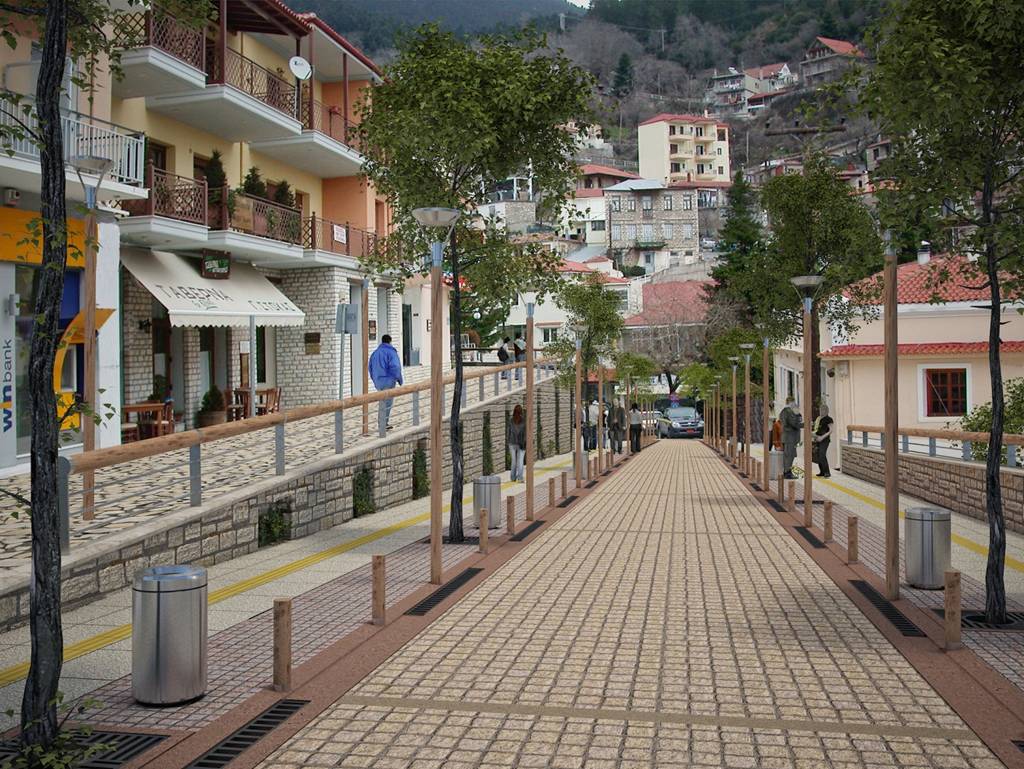 In the center of the Prefecture of Evritania, on the southwest side of Mount Velouchi, at an altitude of 960 meters, Karpenissi (http://bit.ly/w0lBmP) is a town of about 6,600 inhabitants, surrounded by fir trees, in an area of ​​exceptional natural beauty, located in the fertile valley of Karpenissiotis river.
During the Revolution of 1821, many historical battles took place, while in the wild, where the air of freedom circulated, Karaiskakis, Botsaris and Velouchiotis set up their lairs. In the Resistance against the Germans, one of the first meetings of resistance organization by Aris Velouchiotis took place in Karpenissi and the surrounding mountains became rebel parties.
Traditional architecture has been preserved to a large extent, both in the surrounding villages and within the city, with plenty of well-preserved buildings and exquisite examples of traditional local architecture: mansions, arched bridges, Byzantine churches and old schools. The "Karpenisi Museum", which is dedicated to Alexandros and Konstantinos Tsatsos, also operates today.
Popular tourist destination
Karpenissi has been one of the most popular destinations for both winter and summer holidays, with growing tourist infrastructure and many activities and relaxation, as well as an interesting nightlife.
Access to Karpenissi is easy via the Athens-Lamia National Highway, while for winter, a major reason for escaping the area is the Velouchi ski center, 12 km outside of the city.
Best time to visit
It is a purely mountainous area, with its largest area at an altitude of more than 1,000 meters, with great water wealth and enormous forest cover, so it is good to come in during the winter.
Weather
The climate of Karpenisi and the whole prefecture of Evritania is a Mediterranean mountainous relief with very frequent rainfall, mild winters without snow and cool summers. The temperature during the summer months does not exceed 25 ° C.
Know before visiting
According to the UNESCO Global Survey, the area of Evritania is one of the five regions of the world in purity, almost zero pollution.