LOUTRA POZAR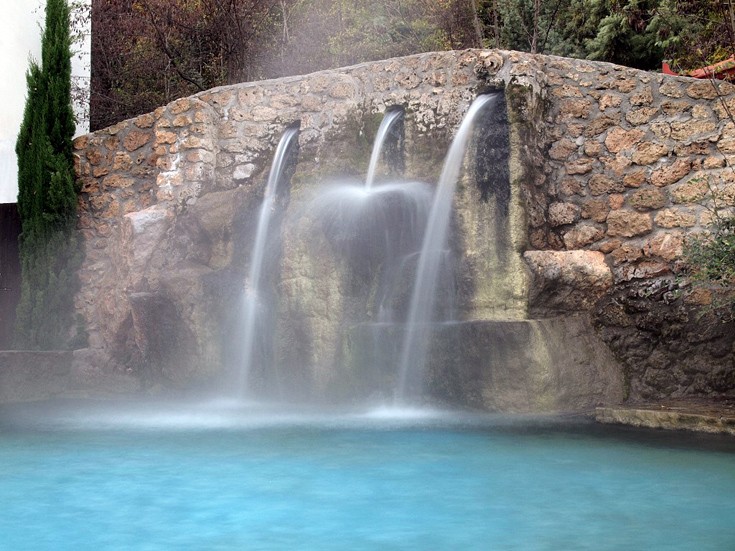 Saturday 14.12.2019 Day 1: Departure - Loutraki
Departure at 07.00 in the morning from KTEL and 07.15 in N. Agchialos (Church of St. George) headed for the Pozar Baths. After a coffee break, arriving at the hotel and settling into our rooms. Afterwards, we will head for the spa baths and enjoy a swim in the pool, hydrotherapy or artificial pools by the river. Optional lunch in Loutraki at a local tavern. Return to our hotel for coffee in the village or enjoy the spa services of our hotel. The evening is followed by dinner and fun with live music and dancing. Overnight.
Sunday 15.12.2019 2 Day: Loutraki - Edessa - Return
A rich buffet breakfast at the hotel and a departure for the thermal springs for another bathing excursion for another swim. Then we head for the city of Edessa to admire the largest waterfalls in the city in the Balkans, a unique privilege worldwide. then we will have lunch at a local tavern. Then we depart for our city with a stop for the afternoon coffee in Katerini. Arriving in Volos with the best impressions.
Have a good time in your small getaway !!
Price per person: 65 euros
The price includes:
• Deluxe shuttle service to our office
• Overnight at the Traditional Hotel in Loutraki
• A rich breakfast buffet
• Dinner with live music.• Leader-Escort of our office.
• Free parking next to the bus station• Liability insurance
• VAT