CONSTANTINOPLE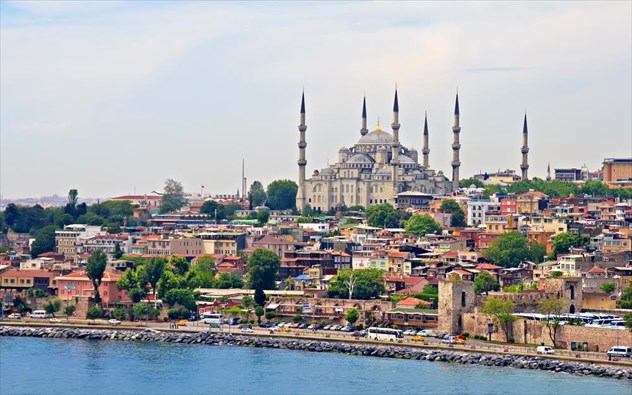 Friday 22.03.2019: Departure - ConstantinopleCheck out at night for the border with stopovers. Crossing the borders of the Kipoi with a visit to the duty-free shop and then a trip to Istanbul with a stopover. Arrival in Istanbul early in the morning.
Saturday 23.03.2019: Hagia Sophia - Blue Mosque - TaksimOur day begins with a guided tour of the city's most important attractions. We will start from the largest monument of Hellenism and Christianity, Hagia Sophia. Then we will visit the Byzantine Hippodrome, the legendary Blue Mosque (Sultanahmet) and Justinian's Royal Stern. Arrival at the hotel arranging and rest. In the evening, free time for a first acquaintance with the Taksim Square. Overnight.
Sunday 24.03.2019: Bosphorus - Kapali TsarsiBreakfast and go for a guided tour to the famous palace Dolma Bahce. The palace is located by the sea and was built from 1843 to 1856 as the residence of some of the last Ottoman sultans occupying an area of ​​110,000 square meters. The building is imposing and massive, following western European standards and not the top-class design philosophy of Topkapi. Optional cruise in the Bosporus, during which we will have the chance to enjoy the most beautiful wooden yali (seaside villas) of the Constantinopolitan elite and the Galatas Tower. Departure for Kapali Tsarsi is one of the largest and oldest sheltered markets in the world, with over 58 streets and 1,200 shops that pass through 250,000 to 400,000 visitors every day. In the bazaar you will find jewelery, souverin, hookahs, pizzas, spices, carpets, but also leather or clothes and shoes. Time free. Return to the hotel. In the evening optional fun in traditional taverns. Overnight.
Monday 25.03.2019: Patriarchate - Panaghia Vlahernon - ReturnBreakfast and visit to the Holy Temple of Ag. Georgiou at the Fanari (Ecumenical Patriarchate) for pilgrimage. Departure for Greece and with intermediate stops return to our city late at night.
GOOD ENTERTAINMENT AT YOUR SMALL ACQUISITION !!
* LATIN IDENTIFICATION IS REQUIREDCHARACTERS THE PASSPORT *INCLUDES:• Shuttle bus with our office• Two nights at a 4 **** hotel in TAXIM• Rich breakfast buffet.• Head of our office.• Liability insuranceVAT
IT DOES NOT INCLUDE:Entrances to museums, palaces, archaeological sites and that is explicitly referred to as optional or proposed