Sofia
---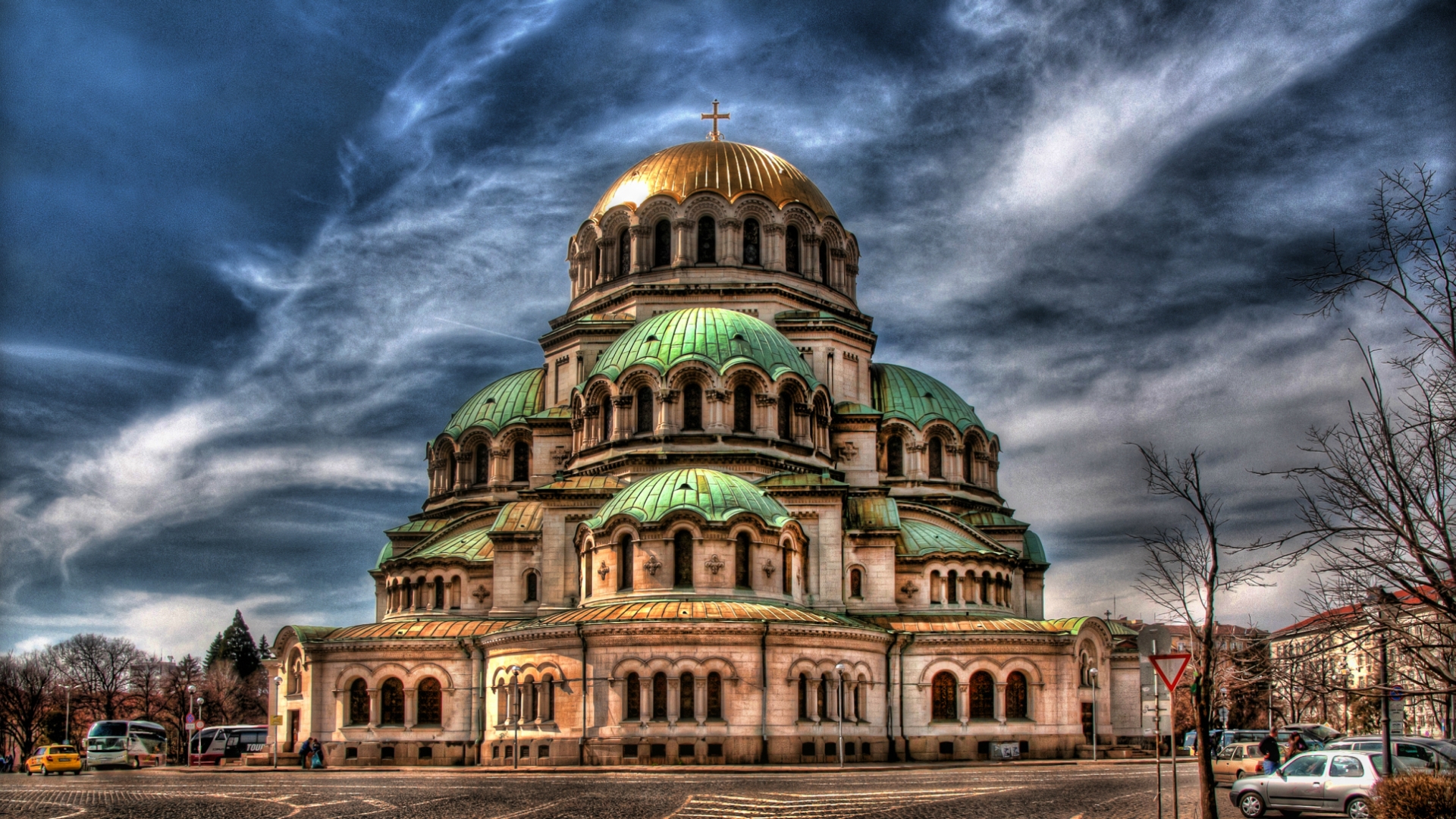 Sofia (Bulgarian: Sofia "Sofiya") is the capital and largest city of Bulgaria. It is the 14th largest city in the European Union with a population of more than 1.3 million inhabitants. It is located in western Bulgaria on the slopes of Mount Vitosha, less than 50 km by road from the Serbian border. It is located in the center of the Balkan Peninsula. It is located in the middle between the Black Sea and the Adriatic Sea, while the nearest sea is the Aegean Sea.

Sofia is a place of human inhabitation since at least 7,000 BC. and the second oldest city in Europe, founded 7,000 years ago, while the town slogan is "growing but not getting older". The earliest official mention of the city was in the 7th century BC.
Many of Bulgaria's largest universities, cultural institutions and commercial operations are concentrated in Sofia.
Sofia was the financially more affordable city to visit in 2013.

In Sofia there are 607,473 residences and 101,696 buildings. According to contemporary data, 39,551 homes were built up to 1949, 119,943 between 1950 and 1969, 287,191 between 1970 and 1989, 57,916 in the 90s, and 102,623 between 2000 and 2011. By 1949, 13,144 buildings were built and each 10-20 years between 10,000-20,000.

Sofia's look combines a wide range of architectural styles, some of which are difficult to reconcile. They range from Christian Roman architecture and medieval Bulgarian fortresses to neoclassicism and prefabricated blocks of the socialist era (paneliki). In the center of the town are preserved some ancient Roman, Byzantine and medieval Bulgarian buildings. Among these are the Rotunda of Saint George of the 4th century, the walls of the fortress of Sardica and its partially preserved amphitheater.
Best time to visit
Every season has its beauty. In the winter with plenty of cold and many beautiful places to visit while in the summer you can combine excursions to seaside places so you will not miss the sea.
Weather
The winters are cold and snowy. On colder days, temperatures may fall below -15 ° C, especially in January. The lowest recorded temperature is -28.3 ° C (24 January 1942). Fogs are common, especially in early winter. On average Sofia suffers a total snowfall of 99 million and 60 days of snow cover. The recorded winter with the most snow was 1939/1940 with a total snowfall of 198 cm. The record snow thickness is 57 cm (December 25, 2001).

The summers are warm and sunny. In the summer, the city generally remains slightly cooler than other parts of Bulgaria because of its higher altitude. However, the city receives heat waves with high temperatures reaching or exceeding 35 ° C on warmer days, particularly in July and August. The highest recorded temperature is 42 ° C (30 June 2017). The warmest recorded summer was 2012, with an average daily temperature of July 24.8 ° C.

The spring and autumn in Sofia are relatively short and volatile.
The city receives an average waterfall of 581.8 km per year, with its peak at the end of spring and the beginning of summer, when storms are frequent. The wettest recorded year was 2014 with a total waterfall of 1,066.6 thousand.
Transportation
-Taxi

-Trames, Metro, Trolley, Bus.
1.Individual ticket (For a one-way trip). Tram, metro, trolley and bus tickets cost 1 leva for a route.
2. Combination of a ticket with a tram or bus or trolley + a metro of 1.60 leva within 60 minutes.
3. Daily card (One-day - for all lines) for all lines for unlimited routes costs 4 levs.
4. 5-day unlimited travel card for all 15 leva means.4. A lot of 10 tickets (Talon) 8 leva.
Know before visiting
Sofia is one of Bulgaria's most visited destinations, along with the coastal and mountain resorts. Among its main attractions are the Cathedral of Alexander Nevski, one of the symbols of Bulgaria, built in the late 19th century. It occupies an area of ​​3.170 sq.m. and accommodates 10,000 people. The city is also known for the UNESCO World Heritage Site of Bojana.