Skiathos
---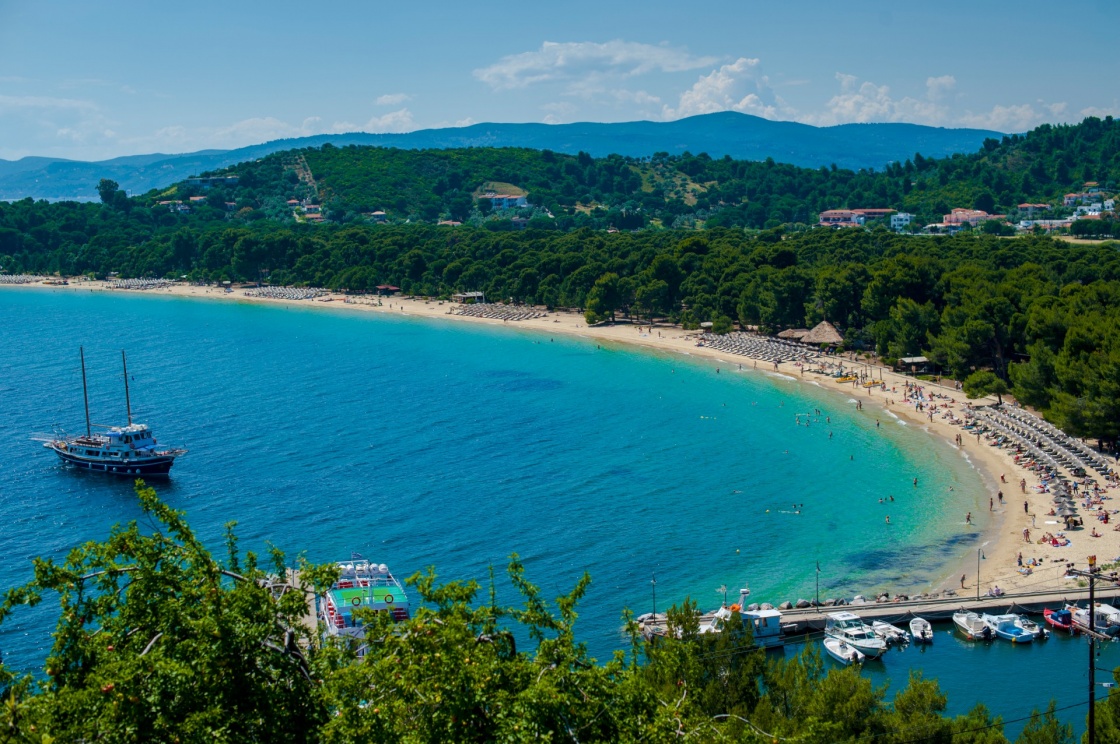 Η Σκιάθος, ένα από πιο ονειρικά και καταπράσινα ελληνικά νησιά, οφείλει την αειθαλή της όψη, στα δέντρα που είναι διάσπαρτα παντού. Αλλά αυτό που δίνει στη Σκιάθο μέγιστη δυναμική, είναι η επιβλητική της ακτογραμμή. Υπάρχουν περισσότερες από 60 παραλίες που προκαλούν δέος με τη λευκόχρυση άμμο και τα κρυστάλλινα καθαρά νερά τους. Το πανέμορφο αυτό τοπίο αναδεικνύεται με τον καλύτερο δυνατό τρόπο μέσα από την ιστορία του νησιού και τη φιλοξενία των ανθρώπων. Ξεχωρίζει ως ένα πραγματικό κόσμημα του Αιγαίου.
Best time to visit
In the summer, as we know, our islands are full of people and they are bustling with life
Weather
Classic Mediterranean climate
Transportation
The city of Skiathos in the heart of the island and the events impresses with the popular beaches that are accessible by bus or even on foot.
Know before visiting
The island is renowned for its nightlife, which ranks it among the top destinations for young people. The variety of accommodation remains impressive, from rooms in 5-star hotels or villas to cheaper accommodation or studio accommodation for nature lovers.