Alexandroupolis
---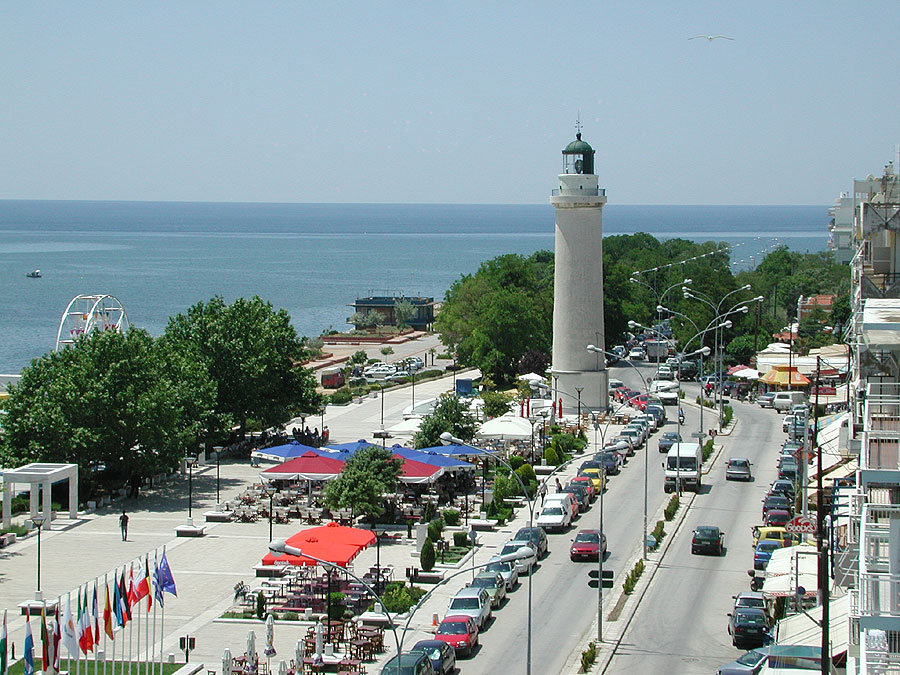 Alexandroupolis is the city of Thrace and the capital of the Prefecture of Evros. It has 57,812 inhabitants and is the largest city in Thrace. It is an important port and commercial center of northeastern Greece.
Alexandroupolis is one of the newest cities in Greece, since it was only a fishing village by the end of the 19th century. According to Herodotus, in ancient times in its place was the ancient city of Sali, founded by settlers from the island of Samothraki. The area of ​​Alexandroupolis, as well as the whole area from the Evros Delta to Vistonida Lake and the foothills of Rodopi, were inhabited by the Kikones. The Kikones were the Thracian people, with whom Odysseus and his comrades confronted the return from Troy.
Sights
Sightseeing of the city is the Lighthouse (recognized as a cultural heritage monument by the decision of the Government Gazette 322 / 12-9-2013 [14]), the Ethnological Museum of Thrace on the 14th May 63, the ecclesiastical museum in the square of the Metropolis and other neoclassical buildings. On 14 May every year the city is celebrated with a parade. The city's patron saint is Agios Nikolaos, whose honor the city celebrates on 6 December each year.

Museums
Historical Museum of Alexandroupolis (Republic of Cyprus 335)
Ethnological Museum of Thrace (14 May 63)
Archaeological Museum of Alexandroupolis (under construction - Makris Avenue)
Ecclesiastical Museum of Alexandroupolis (Mitropoleos Square)
Museum of Cappadocian Association of Alexandroupolis (Mitropoulou 1)
Museum of Folklore and Natural History (Thermopylas 8, Nea Chili)
Museum of Natural History (Patriot of Maistro)
Museum of Flora and Fauna (Center of Art & Culture of the Municipality of Alexandroupolis "Georgios Vizyinos")
Best time to visit
The winter
Weather
The weather is quite cold with heavy snowfall and very low temperatures that reach -20.
Know before visiting
Alexandroupolis existed in antiquity with the ancient name of Sali, which was founded by the Maronites. The modern city was founded in the middle of the 19th century by fishermen from the villages of Makris and Maroneia and became known as Dedeağaç (Turkish: Dedeağaç).